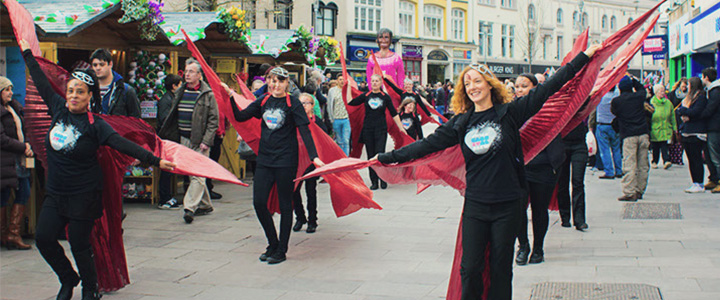 Preparations are under way for the 2019 St David's Day Parade which runs on Friday March 1st.
Assembly time is 11.30 AM in King Edward VII Avenue, between Cardiff City Hall and the Law Courts and the Parade starts at 12.30 PM
This non-military parade is an opportunity for those who live in Wales, regardless of age, ethnic or social background, to join a dignified and imaginative celebration of Welsh heritage and culture.
FOR Cardiff is going to be floating giant daffodils across the city centre in the run up to St David's Day on 1 March.
Share news: