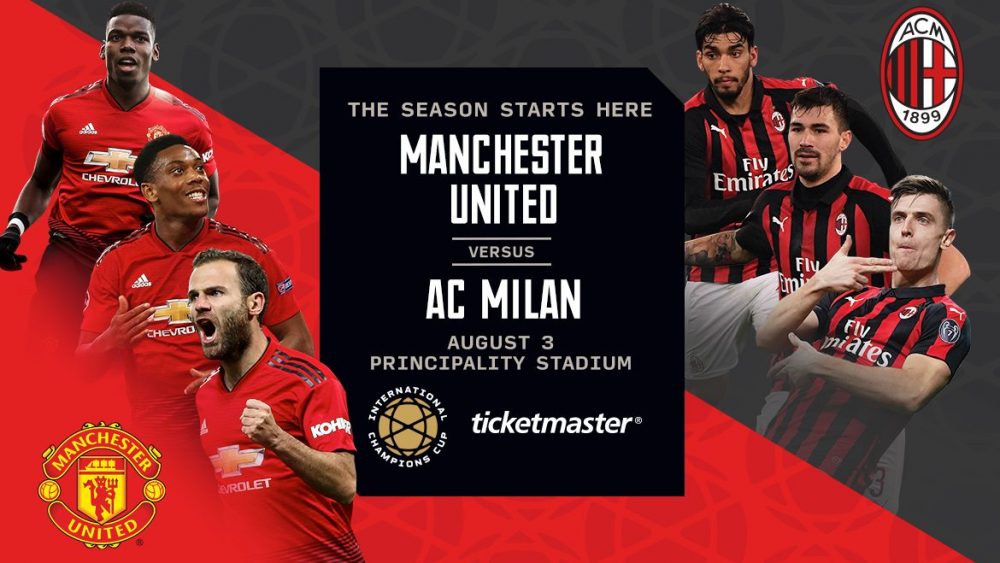 Map Unavailable
: 03/08/2019
: 2:30 pm - 6:00 pm
Manchester United will play AC Milan at Principality Stadium on 3 August in the first ever International Champions Cup (ICC) game to take place in Wales.
The match will be Manchester United's only pre-season fixture in Europe prior to the 2019/20 Premier League season and will be their third and final game in the ICC for 2019.
The ICC kicks off on 16 July and features 12 world-class clubs in 18 matches across the US, Europe and Asia. Each team will play 3 games and the team with the most points wins the trophy.
The ICC sets the tone for what's ahead every season. It's the first chance for football fans to see their heroes back on the pitch and the first chance for clubs to debut new players, new managers, new tactics, and new kits.
For travel advice and road closures on the day see information on the Cardiff Council website
Share news: